Your pets care and welfare are paramount.
It's always nice to know our customers are happy with the service we provide.
Here's a few reviews from previous customers, we keep all written reviews for your inspection to prove they are genuine.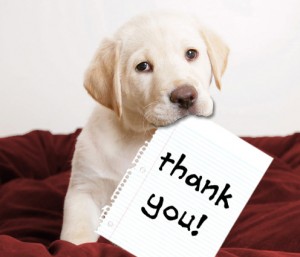 Your kind words really do mean a lot to us :
---
Sara Colquhoun – Had Shadow our long haired Belgian shepherd groomed today. What an amazing job Liz has done with him. Will definitely be using Groomability again.
Mike (Corsham) – A fantastic groom by Liz on our German shepherd, everyone's commenting on how pretty she looks, thank you.
Abi Paginton – Just wanted to say another huge thank you, will definitely be using you again.
Jo Clacy – Lovely job, great with Toby, thank you, 5 out of 5 stars.
Jemma Davies – Brilliant service, nothing was too much trouble, will definitely use again.
Jess Barker – Done a terrific job on my Cavapoo, friendly and convenient. Will use again.
Sue Mitchell – Two happy elderly dogs treated with loving care and attention, roll on their next grooming day.
Rich O'H – Fantastic service. Liz spent a great deal of time dealing with our matted Cavapoo and the end result was great. We will be using Liz again before Christmas. Thank you.
Paul (Belcombe) – Just wanted to say we are so pleased with Milo's groom, thanks again.
Jo Rees – Thank you for the brilliant job you did on Missy, the cute but rather scruffy Cavachon, but not anymore.
Valerie Jones – Called Liz in to sort out my Bearded Collie's very matted coat after I broke my arm and couldn't groom her. Tilly has never been to a groomer before, but Liz did a wonderful job and she now looks beautiful, if a lot less hairy. A very good service, and a lovely groomer. I would thoroughly recommend this company.
Josie Kate Osborn – I love my dog, such a handsome pooch, thanks to Groomability he's my best bud, smells lovely and looks a thousand dollars.
Dee Kevan – Barney looks lovely and smart, thank you.
Shaun Mansbridge – Thank you Liz for Wren's pamper session, as you saw for yourself she thoroughly enjoyed it, she was bouncing around like a kangaroo afterwards.
Anna Fairman – Thank you so much for your hard work and patience with Nel, she is much happier without all that hair and so are we, she only took a couple of minutes to dry off after her walk this morning and looks very pretty too. We will definitely use Groomability again and recommend to other dog users.
Kim Ellis Coleman – Thank you for Minnie's wonderful first puppy cut.